Music is pleasurable and enjoyable by almost everyone in the global society
this makes musicians popular and they earn huge money all over the world.The following are free music download websites for your benefit.
1.Jamendo
If you want to browse through a large collection of indie songs or cover songs performed by aspiring singers then Jamendo is the perfect place for you. You can stream or download as many songs as you want from Jamendo and there's no catch. You can discover upcoming talent in the music world via Jamendo and support them by listening/downloading their songs. Many top-class singers have uploaded their work on this royalty-free music site and you can easily download any songs that you want with just a click. As of January 2020, Jamendo had more than 600,000 songs available for download making it one of the largest music libraries in the world. Also, It is available in 6 languages: English, French, Spanish, German, Italian and Polish.
2. Free Amazon Music Store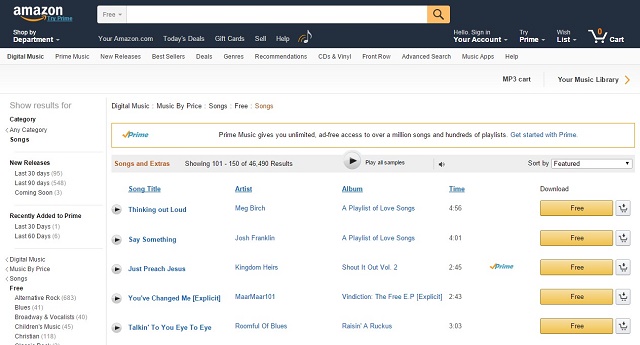 Amazon is the biggest online retailer offering a wide variety of products on the web. Amazon has also started offering digital products such as games and even songs. You can buy your MP3 songs directly from Amazon Music Store but you don't have to pay for the songs if you don't want to. It also offers free songs for download directly from their website or their mobile apps. Moreover, it consists of more than 46,000 free songs available at the time of writing this article which makes it one of the largest legal free music repositories on the internet.
You won't be able to find the latest songs though but there are still great songs available for free, all you have to do is search for your favorite tune. One of the best thing about Amazon Music Store is that they have categorized their songs in various genres such as Alternative Rock, Blues, Broadway & Vocalists, Children's Music, Classical, Country, Dance & Electronic, Folk, Hard Rock & Metal, International, New Age, Pop, R&B, Miscellaneous, etc
3. PureVolume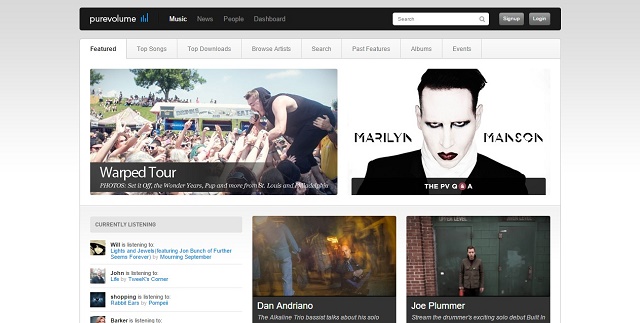 PureVolume is a community of music lovers. Artists can signup and upload their music on the site and listeners can help the artists by downloading or listening to their songs and upvoting them. Each artist has their own profile with their basic details, music, and photos. It's up to the artist to allow downloads or not, if the artist has allowed downloads then you can download their songs. Most of the artists on PureVolume have downloads enabled so you can enjoy great music for free. Some artists have only enabled online streaming for songs which means you can stream as many of their songs as you want for free but you can't download them on your device for offline usage. You can get free covers and remixes for the most popular songs as well.
4. Sound Cloud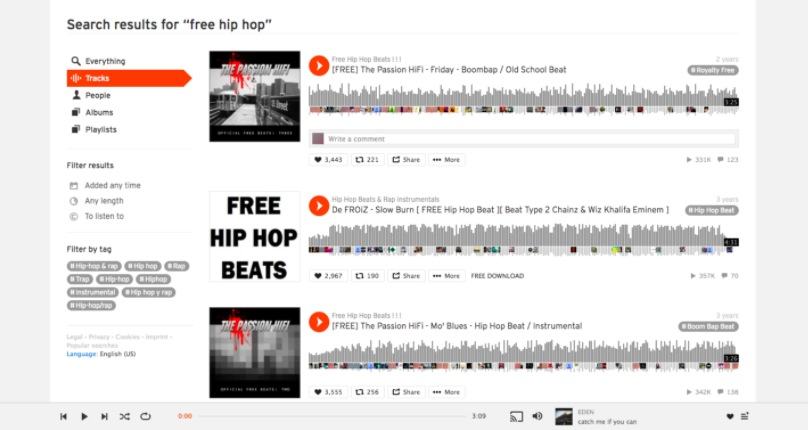 SoundCloud is one of the popular music sites that lets you stream unlimited music and download songs for free. In fact, it is also viewed as the best Spotify alternative where you can get online music without paying.
In this online music streaming community, the content is uploaded by independent artists and famous musicians. You can search for songs through bands or artists tags in the search bar.
However, not all music at SoundCloud is free, and some of them even require you to Like a Facebook page to obtain the track. But many of them can be downloaded instantly by hitting the Free Download button right below the soundtrack.
5. ReverbNation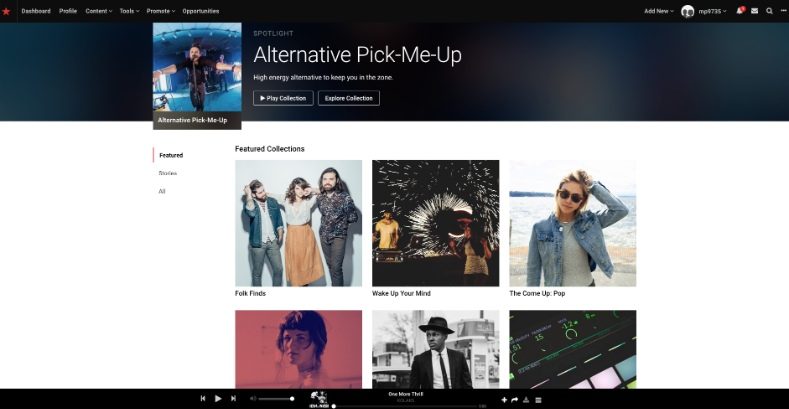 This music website is behind the popularity of bands like Alabama Shakes, The Civil Wars, and Imagine Dragons. It is ReverbNation where they started getting recognition by sharing their music for free and gathering a huge loyal fanbase. ReverbNation is one of the best free music download sites that from a variety of genres, but their collection is well known for pop, alternative, and hip-hop.
At present this site caters to nearly 4 million artists, labels, and users and provides a great user experience to music lovers through its impressive catalog.For those who'd like to discover more can do so through the music website's Discover section, which brings a good collection of audio songs to download.
How to download free songs on Reverbnation?
To download free songs on Reverbnation, go to the search page. On left hand side, check the box next to "Free MP3s Required" and click "Refine Results". [Make sure that the type is selected as Artist for the Free MP3s Required option to appear].
The free music would be listed on right side. Click on the name of any album and a new page will open where there would be a small download icon in front of the free downloadable songs. Click on download and you are good to go!
6. Jamendo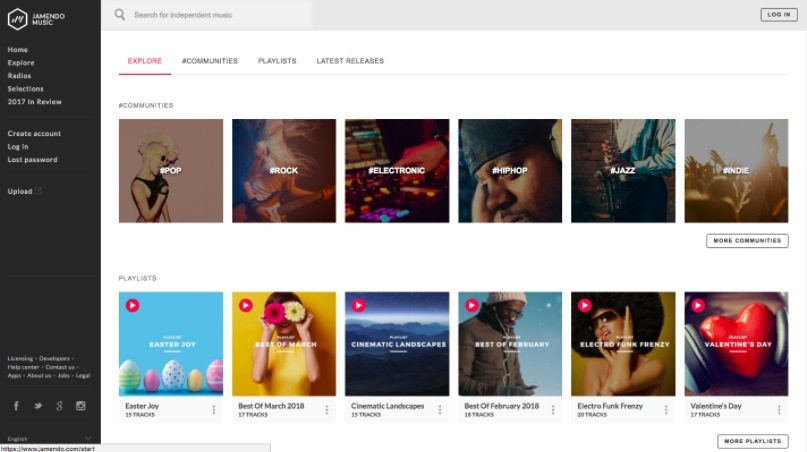 The songs uploaded at Jamendo Music are protected by Creative Commons license, which means you can safely download music offered on the website. All the content present on this site is independent music, so if you are searching for mainstream tracks, you will probably have to look somewhere else or pay for it.
Jamendo is best suited for music explorers as they have well-curated playlists and radio stations that are regularly updated. If you want to license music for your video, commercial, or film, free music download website also offers a rich collection at fair prices.
7. SoundClick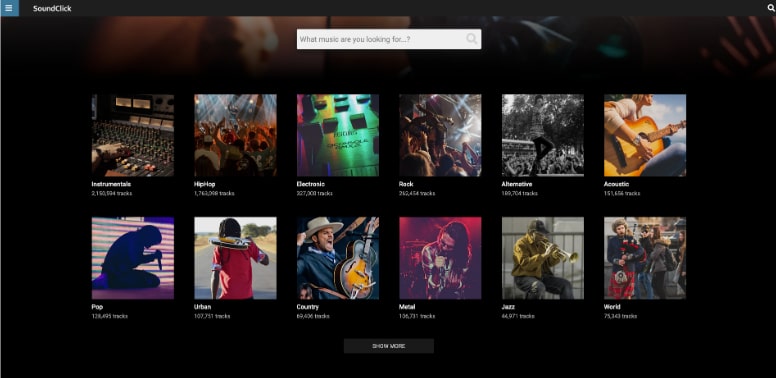 SoundClick is the best place to download music directly from artist's websites. There are several artists on the platform offering their music for free. You can also buy licensed songs or download free ones legally.
One can explore the huge collection of songs available there according to genres. You can stream or download them as per your needs, once you have signed up on the website.
Even though this free music download website is a little cluttered and the UI isn't that friendly, there are some cool features such as creating custom radio stations, interacting with other listeners on the forum and reading more about your favorite SoundClick artists.
There is also a feature that lets you mail personalized e-cards to anyone with themes such as birthday, Valentine's day or party with custom text and any background music of your choice on SoundClick.
8. AudioMack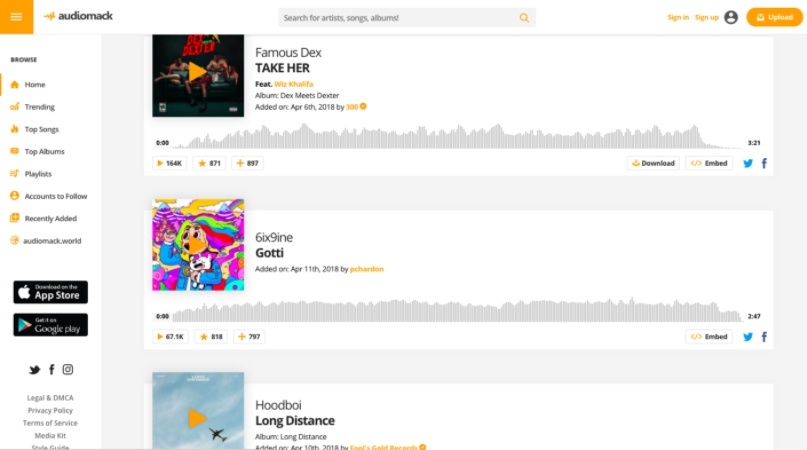 Audiomack is an emerging music sharing platform that has a user-friendly interface which makes it the best SoundCloud alternative. This free music download website is a hub for artists, labels, and music lovers to discover amazing music.
It has well-categorized sections such as Trending, Top Songs and Top Albums that will help you to discover great songs. The trending music section has the hottest Hip Hop, Electronic, and Reggae listed in real-time which has made it quite popular among the young population.
Not all the songs on Audiomack are free, but many artists offer their tracks and remixed music for free downloading. But you can stream an unlimited number of songs through the website on desktop PC, or on phones through free iOS and Android app.
9. Free Amazon Music Store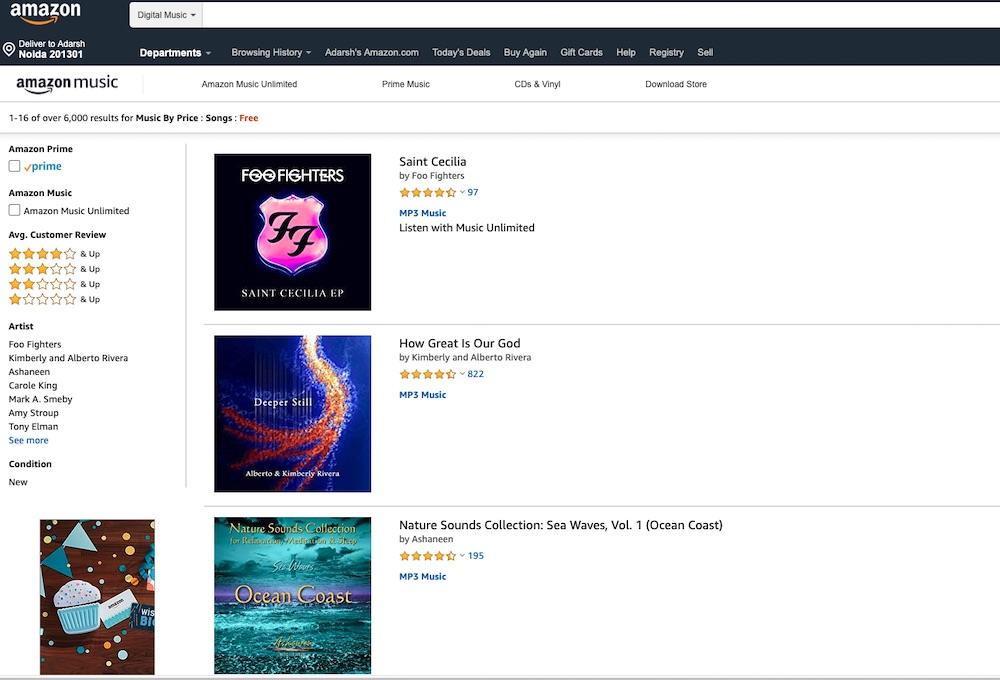 If you're an Amazon Prime subscriber, you get access to millions of free music downloads that you can stream on any device and save them for offline listening. It goes without saying that you have to pay some money or choose the trial option to get these benefits.
There's another way to grab free music from Amazon's website that most of you must be unaware of. If you visit the company's free music page in the Digital Music section, you'll see the songs available for download. Please note that you'll need a regular Amazon account to download these songs. You can also save the songs to shopping cart like a regular item and check out just once to get all the desired songs in one go.
10. Internet Archive (Audio Archive)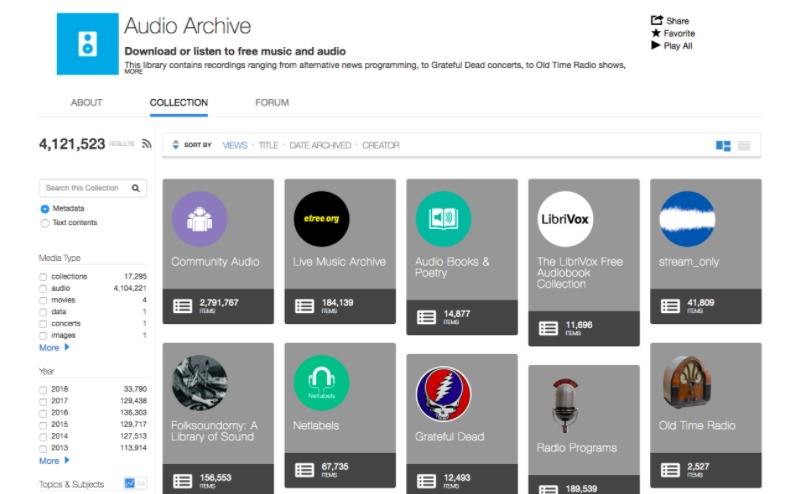 Internet Archive's audio section not only offers you free music but also brings audiobooks, podcasts, radio programs and live music. The audio library contains over 2 million free digital audio files.
>
Even though the songs aren't well categorized, music lovers can sort the audio tracks available according to the year of publish, creator, language, and other filters such as most viewed, media type, topics & subjects. These categories can be a little confusing, yet upon searching hard enough one can still find some amazing songs.
I was able to find free music downloads from all kinds of artists and even the global, mainstream songs ones from Ed Sheeran, John Mayer, Coldplay, and Kendrick Lamar. The best part is you can download music safely and free in multiple file formats such as MP3 and OGG.
11. Last.Fm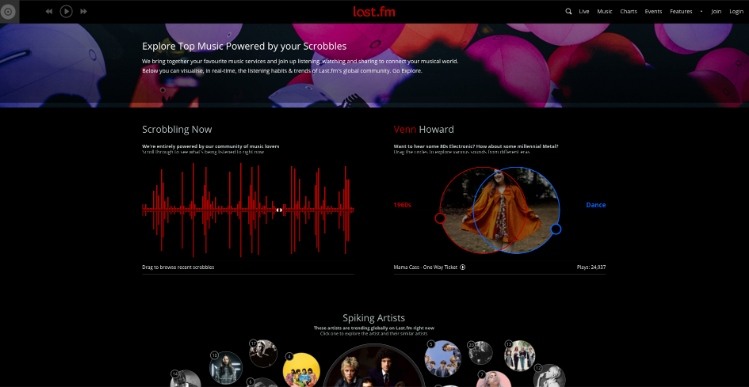 When Last.fm was created in 2002, it initially functioned as an internet radio station. But in 2005, Audioscrobbler adopted the site.
It implemented a music recommendation system that collects data from different media players and music streaming websites to create customized individual profiles based on users' musical taste and listening habits.
What's unknown to many users is that Last.fm is one of the best music websites to download songs for free.
12. CCT Rax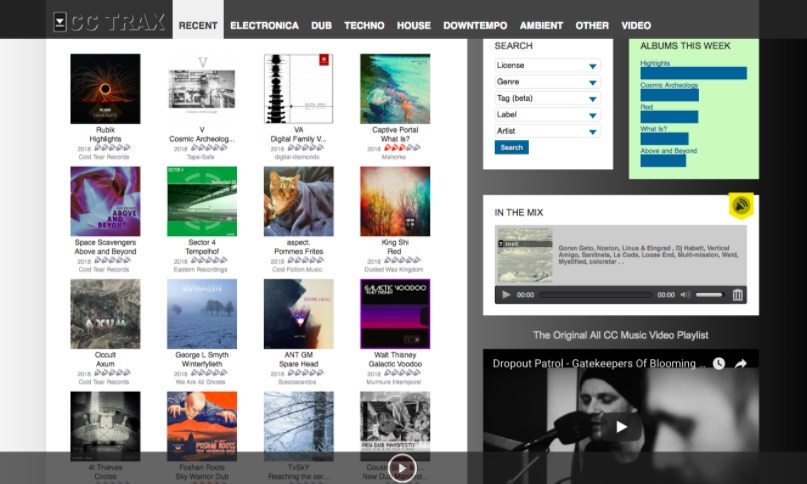 Songs on CCTrax are available as Creative Common music so it's free and safe to download music from this platform. The website has a nice layout where you can search for music according to license, genre, label, and artist.
However, the website offers online songs in a handful of categories such as Electronica, Dub, Techno, Ambient, etc. But you can listen to or download the tunes without creating an account and there is also an option of getting the entire album at once.
13. Youtube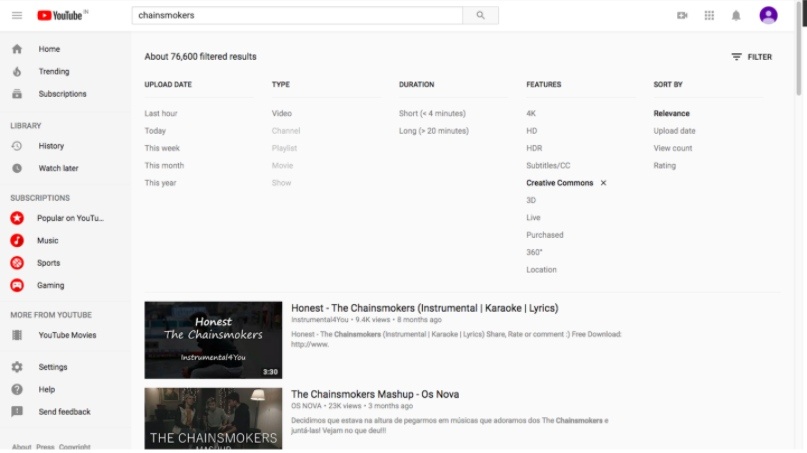 YouTube is one of the largest sites on the internet offering unlimited video streaming and many of us also use it as a music streaming service because it has almost all kinds of music in it.
But the reason I have placed it at the end is that obtaining songs from Youtube is tricky. Not all songs on YouTube are downloadable but you can search for songs by setting a Creative Commons license filter and the genre you want.
Music tracks with CC license are free and safe to download but depending on the license terms, you might need to credit the artist before using in your video or any other platform.
14. Free Music on Google Play Store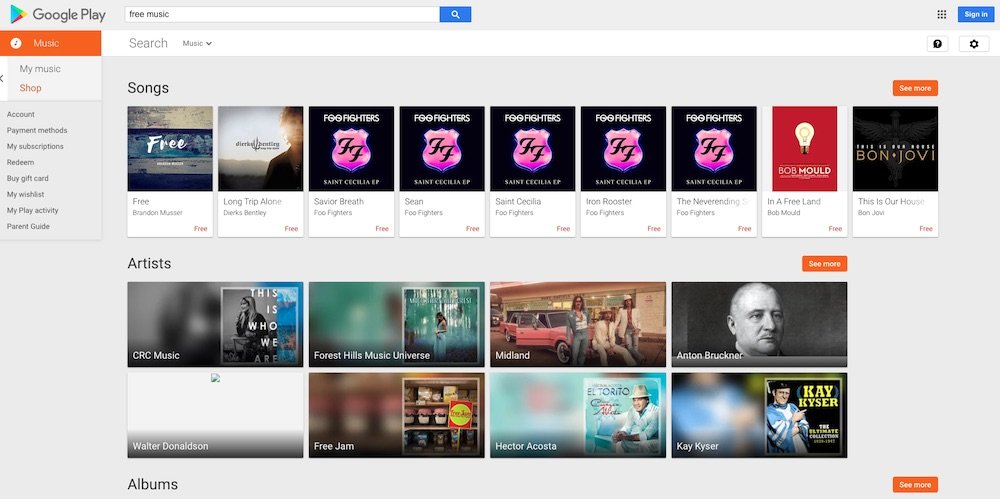 Just like Amazon's website, the Google Play Store can also become your free and legal music download source. Many artists make their music free on different platforms to get exposure, and Google's no-cost offering is also a part of the same. Please note that you should be having a Google account with an active payment mode connected to it to grab the freebies. Please note that the extent of free content might vary according to your geographic location.
You just need to go to the Music section of the Play Store and type 'free music' in the search box; this will list the music in different sections: Songs, Artists, and Albums. You can click the 'See More' button to get more free music options.