WHAT IS AN ATM CARD?
An ATM card is a payment card or dedicated payment card issued by a financial institution which enables a customer to access their financial accounts via its and others' automated teller machines and to make approved point of purchase retail transactions ATM cards are not credit cards or debit cards
ATMs or Automated Teller Machines are mostly used to withdraw cash. If a bank allows it, you can also make deposits into an account during and outside regular business banking hours. This card can only be used at ATMs and requires a PIN (Personal Identification Number).
All withdrawals using an ATM card are immediately deducted from the customer's account.
If a card is lost or stolen and the consumer reports it before any fraudulent charges are made, there is no liability. If a missing card is reported within 2 days of fraudulent activity, then the maximum liability is $50.
If a card is reported lost or stolen more than 2 days but less than 60 days after it is missing, the consumer can be held liable for up to $500 of the loss. After 60 days, the consumer can be held responsible for the entire amount that is missing from their account, as well as any accounts that might be linked to it.
Automated Teller Machines, popularly referred to as ATMs, are one of the most useful advancements in the banking sector. ATMs allow banking customers to avail quick self-serviced transactions, such as cash withdrawal, deposit, and fund transfers.
What is an Automated Teller Machine (ATM)?
ATMs enable individuals to make banking transactions without the help of an actual teller. Also, customers can avail banking services without having to visit a bank branch. Most ATM transactions can be availed with the use of a debit or credit card. There are some transactions that need no debit or credit card.
Why Automated Teller Machine (ATM) is Important?
The evolution of the banking sector has made financial lives easier for customers. The first-ever automated teller machine was set up at London, United Kingdom, in the year 1967. In just over 50 years, the ATMs are now seen in use in every country.
The existence of ATMs has alleviated the need to visit a bank branch to make simple banking transactions, such as cash deposit and cash withdrawal. Gone are the days when people needed to visit bank branches to complete these basic transactions within the bank operation hours.
Another significant use of ATMs is that they are found almost everywhere. In India, almost every neighbourhood in major cities, such as Delhi, Mumbai, Bengaluru, and Hyderabad has at least one ATM. Also, ATMs allow inter-bank customers to transact. For instance, a customer of ABC bank can make transactions in an ATM set up by XYZ bank.
FUNCTIONS OF ATM CARD
What are the main functions of ATM?
ATM machines are primarily used for withdrawing cash from a bank account. But you can also use many of them to check account balances, get cash advances from credit card accounts, make deposits and even buy postage stamps.
Advantages and Benefits of using Bank ATM Cards
#1 Quick Cash Withdrawal
As the name suggests and is well known to all, just insert your ATM Debit Card into the Automated Teller Machine, punch the code and the amount you want to withdraw and you get the cash in your hands.
In addition to the above there are many lesser known but useful features such as:
#2 Anyone Can Have Bank Card
All you need is a Bank Account to get a debit card cum ATM card issued to you. This is much easier than applying for a credit card as a debit card is simply linked to your bank account.https://ws-in.amazon-adsystem.com/widgets/q?ServiceVersion=20070822&OneJS=1&Operation=GetAdHtml&MarketPlace=IN&source=ss&ref=as_ss_li_til&ad_type=product_link&tracking_id=careerandmoney-21&marketplace=amazon&region=IN&placement=B07NQLKYS3&asins=B07NQLKYS3&linkId=859aef80ef8235405e9c5410117ee77a&show_border=true&link_opens_in_new_window=truehttps://ws-in.amazon-adsystem.com/widgets/q?ServiceVersion=20070822&OneJS=1&Operation=GetAdHtml&MarketPlace=IN&source=ss&ref=as_ss_li_til&ad_type=product_link&tracking_id=careerandmoney-21&marketplace=amazon&region=IN&placement=B07XM7W67X&asins=B07XM7W67X&linkId=7f8514cf5cd2fff690d93934a5724ba5&show_border=true&link_opens_in_new_window=truehttps://ws-in.amazon-adsystem.com/widgets/q?ServiceVersion=20070822&OneJS=1&Operation=GetAdHtml&MarketPlace=IN&source=ss&ref=as_ss_li_til&ad_type=product_link&tracking_id=careerandmoney-21&marketplace=amazon&region=IN&placement=B07BS4TJ43&asins=B07BS4TJ43&linkId=4fa02ea56d29a5e6ca75927e0ef3d153&show_border=true&link_opens_in_new_window=true
#3 Account balance inquiry
You can check your account balance at the ATM. Also there is a facility to get mini statement of your bank account.
#4 Details of recent transactions
Through the ATM card you can quickly get the mini statement giving the details of recent transactions carried out in your bank account. Not only that, you can print this statement too.
Of course, the information would be in brief and limited to the last 8 or 10 transactions only.
#5 Deposit cash / cheques
Did you miss the banking hours or are you far away from the bank branch? Now there is no need to go the branch to deposit cash or cheques. Just go to the nearest ATM and do the needful. The ATM clearing times are displayed at the ATM.
#6 Request for new cheque book
As in my case you can also make a request for a new cheque book through the ATM 24 x 7, instead of driving down to the branch and filling in the requisition slip.
#7 Transfer funds between accounts within the same Bank
If you are holding the ATM card then most of the banks allow you to transfer the funds from one account to another account on a real time basis. Some banks also let you transfer funds from your accounts to any third party provided the account is with the same bank.
#8 Pay your Utility bills
Under this useful feature provided by most of the banks, you can make payment for utility bills.
#9 Make other payments too
Using your ATM card you can now make payment for your Credit Card Bill, Pay Taxes, do Mobile Phone re charge etc.
Benefits of using Bank ATM /Debit Cards
The benefits of using Bank ATM cards are more than evident.
#1 Save time
This is perhaps the single most benefit. Save time in driving down to the branch and you do not have to waste time waiting in the queue to perform your transactions. The ATM Card facilities provide you with the option of banking instantly for various transactions mentioned above.
#2 Convenient 24×7 Banking
At the ATM, now you are not bound to do your transactions within banking hours. There no need to worry about bank holidays or public holidays. It is 24 x 7, 365 days a year banking facility.
#3 Withdraw Cash when overseas
Depending on the type of facility provided by your bank, if you are travelling overseas, then the card can be used to draw currency of the country you are travelling to, from the ATM.
Of course, you should check before hand if your bank has given you this facility.
#4 Universally Accepted
Whether you are in town or out of town (or in another country), you can forget about carrying loads of cash with you. Just carry your ATM cum debit card. It is normally accepted everywhere. However you must check with the restaurant or the hotel if they have a system of accepting the credit and debit cards. You can almost be sure if there is master card logo on your debit card. Also you should make double sure by telling your bank that you're leaving your station and there should be any interruption in the service.
#5 Security features
The use of ATM is restricted only to the person who knows the PIN. Thus if you keep the PIN confidential then no one but you can use the ATM to do the banking transactions.
Also for safety purposes, you can set daily transaction limits and the ATM receipts can help you keep track of your transactions and the money withdrawn or transferred. Also you can change your PIN as an additional security measure.
#6 Save your account from being dormant
Often one or the other account goes dormant if you have not done any transaction for 6 months or so. To make it operational again is a hassle. The reason for this is that most of us are hard pressed for time. Now you can do one small transaction at regular intervals to keep it active.
#7 Helpful Budgeting Tool
With an ATM Debit card you can never go overboard with your money spending. The debit card ensures that you get to spend only that much money that you have in your bank account. This means you cannot go into a situation like "credit card debt". This helps you to strictly stay within the budget limits, unlike with credit cards.
Other Advantages and Benefits of using Bank ATM Debit Cards
ATM points are conveniently located at multiple locations. You can go the ATM of any bank to withdraw cash – provided your ATM card is linked with that bank.
There is no need to fill out withdrawal and deposit slips – unlike the practice at the bank branch.
Even when travelling overseas, you can withdraw cash at ATMs – provided your local laws permit it.
Some Guidelines
If there are advantages and benefits of using Bank ATM cards, there are some potential risks associated too. Here are some guidelines, if followed you can avert or minimize the risk of debit card frauds:
As soon as you receive your card, sign at the back.
Keep the card safe to guard against loss or theft – just like you would keep your cash, credit cards or jewelry.
If possible, carry credit cards and debit cards separately from your cash wallet
If you lose or misplace your ATM debit card, immediately notify your bank.
Choose a PIN number which is different from your house number or birthday so that it is difficult to guess by a hacker.
Never share your PIN number with anyone and also do not write it somewhere. Just memorize it.
Keep receipts of all transactions done through your ATM debit card for your records and future reference.
Periodically you should check your statements and if you find any discrepancy then take up with your bank immediately.
Ask your bank to issue you a chip-enabled debit card, if available. While doing transactions for retail purchases, this is more secure than swiping the magnetic strip.
Now carry your Bank account in your wallet.
Do you like this article ? Please do share your views and comments in the box below.
How to Block All Bank ATM Card If Stolen, Lost or Misplaced
The reports of stolen or lost ATM cards is so common, so we've compiled the easiest way on how you can block any ATM CARD in Nigeria if stolen or lost or misplaced before you lose your fund.
Regardless of the bank, you are using, this post will be useful for you in cases of emergency relating to ATM card misplacement.or theft.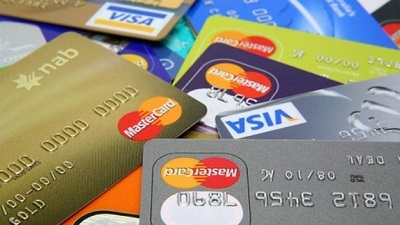 How to Block ATM Cards in Nigeria
Block your GTB card through USSD Method
Simply dial *737*51*10# on your mobile device. Make sure your phone number is associated with your GTBank account.
To block your GTB ATM card through INTERNET BANKING/APP
Log on to your internet banking profile and block your ATM yourself following the steps below.
Login to your GTBank internet/app.
Locate where there is a card and click on it.
Select 'Hotlist' and insert your card number, request reason and so on.
Click submits and waits.
A Pop-up screen option will appear asking you to confirm the deactivation of your ATM card.
How To Block First Bank ATM Card With USSD Code
To block your First Bank Card, simply use your phone and ensure that the SIM card on the phone is registered with your First Bank account.
To block your First Bank ATM Card With USSD Code
Send "BLOCK" to 30012. Within 24 hours your ATM card will be blocked and it can't be used to withdraw or make a payment again.
Now you need to visit any First Bank branch and apply for a new ATM card.
How To Block Fidelity Bank ATM Card
To block Fidelity bank card, Simply dial *770*911# on your registered phone number connected to the account and follow the prompts.
A list of your entire ATM card connected to the account will be displayed and you will be asked to select the particular one you will like to block.
Also, you may wish to contact the Fidelity Bank to block your ATM card via email at trueserve@fidelitybank.ng, true.serve@fidelitybank.ng.
How To Block Zenith Bank ATM Card
To block your Zenith Bank ATM card through your App/internet
Log in to the app
Click on the menu bar and select Cards and Cheques.
Select Deactivate Card under Type and enter a reason.
Now click on continue.
How To Use Zenith Bank USSD Protect Code:
Simply dial *966*911# from any Mobile device
Enter your account number followed by your Mobile number
Press 1 to confirm your request and instantly block your account.
For further assistance, contact Zenith help desk via phone call using the following numbers 012787000, 014647000 and 012927000.
How To Block Stanbic IBTC Bank ATM Card
To block your Stanbic IBTC Bank Card through USSD code.
Simply dial the code *909#
Select my bank
Select service request
Click on block card.
Alternatively, you can do this by sending SMS to Stanbic IBTC bank. Send Block card NUBAN to 30909 via your registered mobile number. Replaced the NUBAN with the 10-digits of your account number Link to the card.
How To Block Union Bank ATM Card
To block your Union Bank card, simply text BLOCK CARD NUBAN via SMS to 20123 using the phone number registered to your account. You should replace the NUBAN with the 10-digit of your account number.
How To Block Access Bank ATM Card
Access bank does not require you dialing code or sending SMS messages, Simply do the following.
For lost of your debit card dial 18005548969
For lost of your credit card dial 18005583424
You are done with this; your card will be deactivated instantly
How To Block Keystone Bank ATM Card
Keystone bank does not require sending codes or internet app usage.
To block your Keystone Bank Card kindly send them an email through their email id: contactcentre@keystonebankng.com or call them on +234 700 2000 3000.
How To Block Wema Bank ATM Card
Wema Bank ATM card can be blocked via the Wema Mobile app or Wema Internet banking solution.
The lost card can easily be deactivated through text messages. Just send CARD ATM OFF to 33352 using your registered mobile number with the Wema Bank account.
How To Block UBA (United Bank Of Africa)
To block your lost or stolen UBA ATM/Debit Card, simply dial *919*10# from your mobile line that is registered with the UBA Bank account.
Alternatively, follow the steps below using ussd and follow the prompt command
Dial *919#
Select "7" for next
Select Banking services
Select "1" to block debit card
Enter your account number and send, and you are done.
You can block your UBA ATM card through internet banking/App platform
Just log on to the UBA internet banking platform
Select self-service
Request to block your card
Alternatively, you can contact the UBA help desk through +2347002255822 or send them an email on cfc@ubagroup.com.
How To Block Sterling Bank ATM Card
For you to block your Sterling Bank Card, simply contact them via email at customercare@sterlingbankng.com or call them on 070078375464.
Also, you can contact them via their social media handles below.
Facebook: www.facebook.com/SterlingBankNigeria/
Twitter: www.twitter.com/sterling_bankng
Instagram: www.instagram.com/sterlingbank
How to Block ECOBANK Card
To block EcoBank Card, simply follow the steps below.
Send "STOP ATM NUBAN NUMBER" to 08063262265, replace NUBAN with your account number.
For example send "STOP ATM 1020415263" to 08063262265.
HOW to Block FCMB Card

FCMB does not require sending codes but simply call them on +234 2798800 or Email them on customerservice@fcmb.com requesting that your ATM Card account should be blocked after the provision of relevant information.
How To Block Unity Bank ATM Card
If you suspect any fraudulent activity or you lost your Unity Bank ATM Card, you can request them to instantly block your card through a phone call on +2347080666000, +2347057323226, +2347057323227
OR you can email them on we_care@unitybankng.com or visit their official website www.unitybankng.com.
Finally, you should transfer all your fund immediately you notice your ATM CARD is missing and then proceed to block the card. Stay safe this festive season.
Drop your comment below.