How to install an older printer in Windows 10
What is a printer?
A printer is an output device that prints paper documents. This includes text documents, images, or a combination of both. … The printed output produced by a printer is often called a hard copy, which is the physical version of an electronic document.
In computing, a printer is a peripheral machine which makes a persistent representation of graphics or text, usually on paper. While most output is human-readable, bar code printers are an example of an expanded use for printers.
TYPES OF PRINTERS
Office Printers
Laser Printers
The laser printer was developed by Xerox in the 1960s when the idea of using a laser to draw images onto a copier drum was first considered. Laser printers are still widely used in large offices as they are traditionally more efficient than inkjet printers.
Advantages:
● More cost effective than inkjet printers
● Increases productivity
● High print speed
● Higher paper capacity
● Often expandable with Paper Trays, finishers etc.
● Grows with your business
Disadvantages:
● May require short 'warm-up times'
● Larger footprint
● High voltage usage leads to small carbon emissions
Solid Ink Printers
Solid ink printers utilise a unique form of ink technology, designed to save space and money on packaging. The printers melt solid ink sticks during the printing process – a method which can help produce more vibrant tones.
Advantages:
● Environmentally-friendly
● Produces vibrant tones
● Made from non-toxic vegetable oils
● Compact design
● Consumables require less storage
Disadvantages:
● Requires warm-up and cool-down time
● Prints cannot be laminated
LED Printers
LED printers are similar to laser printers but use a light emitting diode rather than a laser to create images on the print drum or belt. Due to their fewer moving parts – LED printers are often considered more efficient and reliable than laser printers. Our most popular LED printers are produced by OKI.
Advantages:
● Reliable and efficient
● Cheaper to manufacture than laser printers
● Often include free warranty extensions
Disadvantages:
● None
Business Inkjet Printers
Utilising inkjet technology on a large scale to accommodate the needs of a busy office with heavy reliance on printed output, inkjet printers are enduringly popular due to their reliability and robust nature.
Advantages:
● Capable of producing highly detailed and photo-realistic prints
● Limited warm-up time required
● Small footprint
Disadvantages:
● Higher cost-per-page than most laser printers
● Wet prints
● Can be less reliable than laser printers
Home Office Printers
Inkjet
Inkjet printers are one of the most common types of printer used in both professional and domestic settings. Developed in the 1950s, inkjet printing technology is still hugely popular today due to its numerous advantages and minimal drawbacks.
Advantages:
● Capable of producing photo-realistic prints
● Practically no warm-up time
● Small footprint
Disadvantages:
● High running costs (Cost per page)
● Slow print speeds
● Sometimes produce erroneous empty cartridge warnings
● Prone to clogging
● Wet prints
Low Cost Inkjet Printers
Combining the high-quality print capabilities of inkjet technology with lower cost-per page functionality: low cost inkjet printers are well-suited to professional and domestic users working on a budget.
Advantages:
● Lower cost-per-page production
● Quick warm-up time
● Capable of producing fine, smooth, photo-realistic prints
Disadvantages:
● Potentially wet prints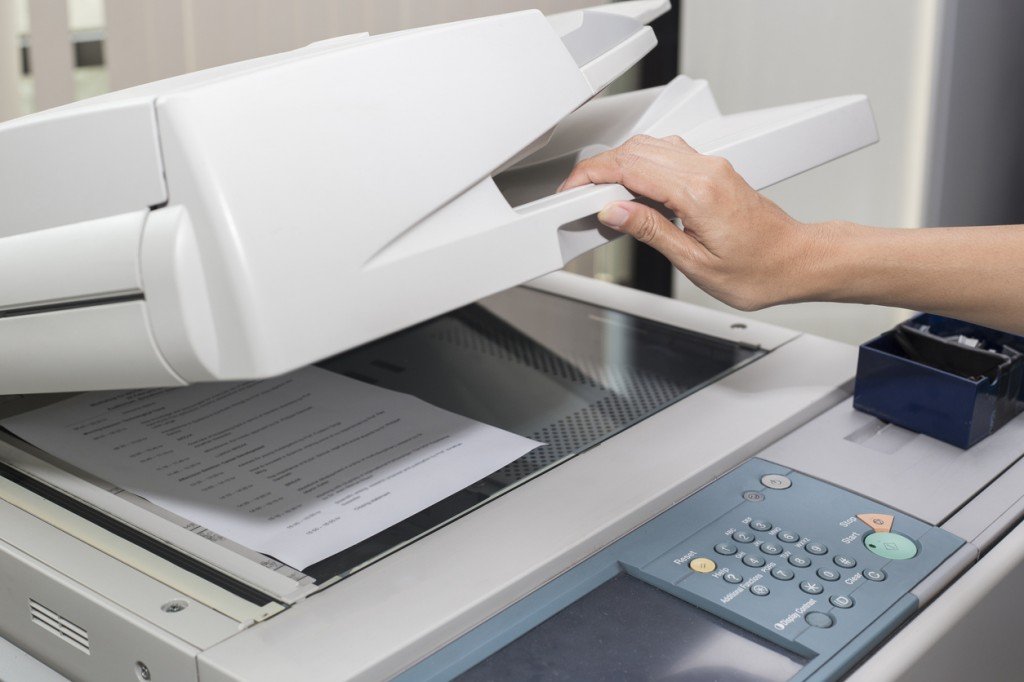 Multifunction
Sometimes known as all-in-one printers, multifunction printers are often capable of performing printing, copying, scanning, and faxing tasks. This can simplify the completion of multiple tasks within an office or domestic environment, with no need for more than one unit.
Advantages:
● More cost efficient than buying multiple devices
● More compact than buying multiple devices
● Perform numerous tasks simultaneously
● More power efficient than the implementation of numerous devices
Disadvantages:
● Can restrict usage time available for larger workgroups.
All-in-One Inkjets
Combining the technology of inkjet printing with the functionality of a multifunction printer: all-in-one inkjet printers are capable of providing full service to a busy office environment whilst retaining the high-quality prints that inkjet is known for.
Advantages:
● High quality printed output
● Cost efficient and compact alternative to buying numerous machines
● Power efficient
Disadvantages:
● Wet prints
● High running costs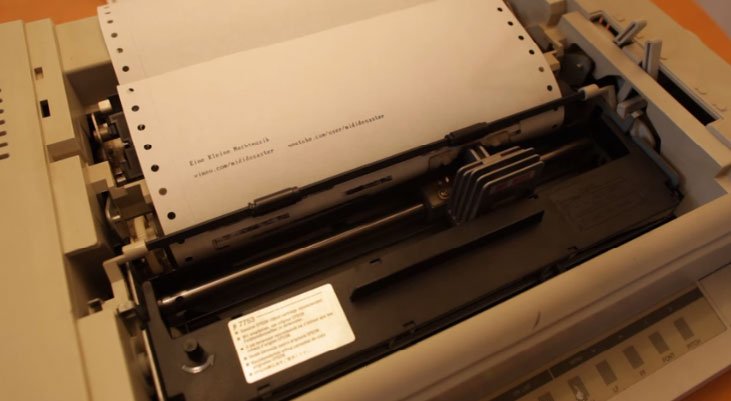 Dot Matrix
Dot matrix printers are the oldest established type of printers still available on the market. Images and text are drawn out in tiny dots when a print head strikes an ink-soaked cloth against the paper in the required pattern or formation.
Advantages:
● Low initial unit costs
● Low running costs
● Low maintenance costs
● Able to perform in hot and dirty conditions
Disadvantages:
● Low resolution printed output
● Noisy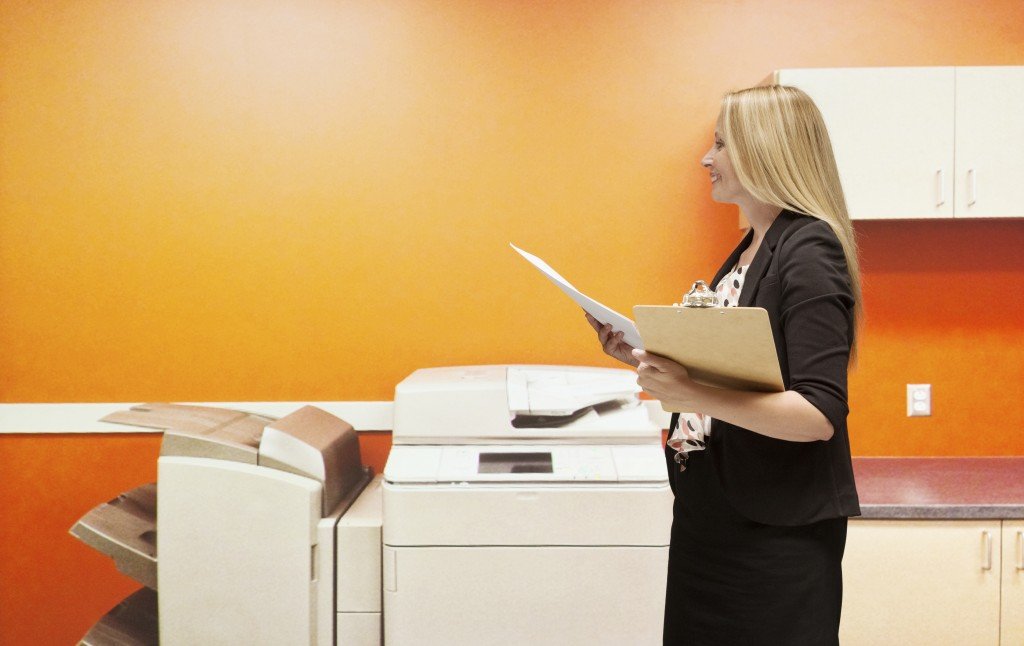 A3
Capable of printing on A3 sheets, A3 printers are well-suited to business and domestic settings which require larger scale prints. A3 printers often have options produce other sized prints and have numerous input trays, simplifying the process. They're also available with both laser and inkjet technology.
Advantages:
● Larger print size
● Wider range of options
● Allows you to bring outsource print-runs back in-house
Disadvantages:
● Higher initial cost
● Larger footprint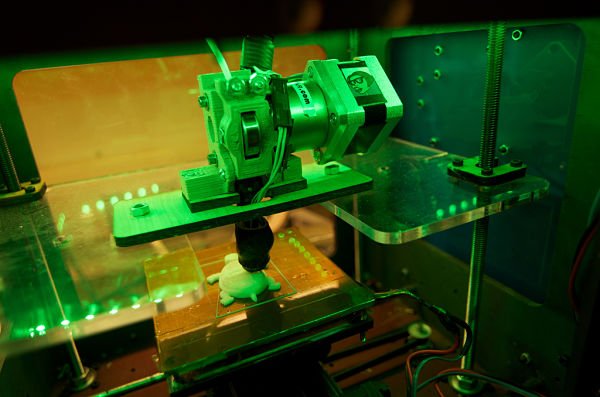 3D
One of the most exciting developments in printing technology history, 3D printing is becoming more affordable for professional and domestic users. Modern 3D printers are capable of producing 3D objects and items using high quality resin.
Advantages:
● 3D prints
● Limitless possibilities
● Capacity for full customisation
Disadvantages:
● High initial costs
● High resin costs
● Still developing technology
Windows 10 does a pretty good job detecting and installing wireless as well as locally connected printers automatically. However, there are still times when you may run into problems if you're trying to add an old printer. This is not just because the device may not be supported anymore, but also because the OS now lacks basic drivers for printers and scanners.
If you or your company is still dealing with an old dot matrix, inkjet, or laser printer (from HP, Canon, Epson, Brother, etc.), which Windows 10 refuses to detect automatically, there are a number of ways to continue using the device if you're up to the challenge to use the advanced setup options or workaround to install non-compatible drivers.
I
How to install an older printer using advanced setup
When the system isn't detecting your old printer automatically, you can still add the device manually depending on the connection type and age of the printer.
Important: Before proceeding, make sure that your computer is connected to the internet to allow Windows Update to download additional drivers.
Installing printer automatically
If you're trying to add an older printer locally using a USB cable or wireless connection, use these steps:
Open Settings.
Click on Devices.
Click on Printers & scanners.
Wait a few moments.
Select your printer from the list.
Type a name for the printer.
Select the Do not share this printer option.
Click the Finish button.
Thats all the printer is installed.