Computer maintenance
Computer maintenance is the practice of keeping computers in a good state of repair. A computer containing accumulated dust and debris may not run properly. Dust and debris will accumulate as a result of air cooling. Any filters used to mitigate this need regular service and changes
Computer maintenance tasks include reviewing the computer's performance, ensuring that automated system monitoring utilities are properly installed and configured, identifying potential security risks and backing up data at regular intervals.
Four Types Of Computer Software Maintenance & How They Help Your Organization
The life of your software does not begin when coding starts and end with the launch. Instead, it has an ongoing lifecycle that stops and starts whenever necessary. The start of its lifecycle and a good portion of the work begins at launch.
Software is always changing and as long as it is being used, it has to be monitored and maintained properly. This is partly to adjust for the changes within an organization but is even more important because technology keeps changing.
Your software may need maintenance for any number of reasons – to keep it up and running, to enhance features, to rework the system for changes into the future, to move to the Cloud, or any other changes. Whatever the motivation is for software maintenance, it is vital for the success of your business. As such, software maintenance is more than simply finding and fixing bugs. It is keeping the heart of your business up and running.
There are four types of software maintenance:
Corrective Software Maintenance
Adaptive Software Maintenance
Perfective Software Maintenance
Preventive Software Maintenance
Corrective Software Maintenance
Corrective software maintenance is what one would typically associate with the maintenance of any kind. Correct software maintenance addresses the errors and faults within software applications that could impact various parts of your software, including the design, logic, and code. These corrections usually come from bug reports that were created by users or customers – but corrective software maintenance can help to spot them before your customers do, which can help your brand's reputation.
Adaptive Software Maintenance
Adaptive software maintenance becomes important when the environment of your software changes. This can be brought on by changes to the operating system, hardware, software dependencies, Cloud storage, or even changes within the operating system. Sometimes, adaptive software maintenance reflects organizational policies or rules as well. Updating services, making modifications to vendors, or changing payment processors can all necessitate adaptive software maintenance.
Perfective Software Maintenance
Perfective software maintenance focuses on the evolution of requirements and features that existing in your system. As users interact with your applications, they may notice things that you did not or suggest new features that they would like as part of the software, which could become future projects or enhancements. Perfective software maintenance takes over some of the work, both adding features that can enhance user experience and removing features that are not effective and functional. This can include features that are not used or those that do not help you to meet your end goals.
Preventive Software Maintenance
Preventative Software Maintenance helps to make changes and adaptations to your software so that it can work for a longer period of time. The focus of the type of maintenance is to prevent the deterioration of your software as it continues to adapt and change. These services can include optimizing code and updating documentation as needed.
Preventative software maintenance helps to reduce the risk associated with operating software for a long time, helping it to become more stable, understandable, and maintainable.
For all businesses and organizations, software maintenance is an essential part of the software development lifecycle. This isn't something that one can skip or avoid. It is absolutely necessary for the success of your software and any evolution into the future. It is important to know that maintenance needs to go much further than fixing issues or bugs – that is only one steps of the software maintenance process.
Updating software environments, reducing deterioration, and enhancing what is already there to help satisfy the needs of all users are also included in the software maintenance examples.
What is hardware maintenance?
Computer hardware maintenance involves taking care of the computer's physical components, such as its keyboard, hard drive and internal CD or DVD drives. … Maintaining hardware helps to extend the computer's lifespan. It helps to prevent wear and tear, and keeps the system functioning smoothly.
1. PC cleaning tools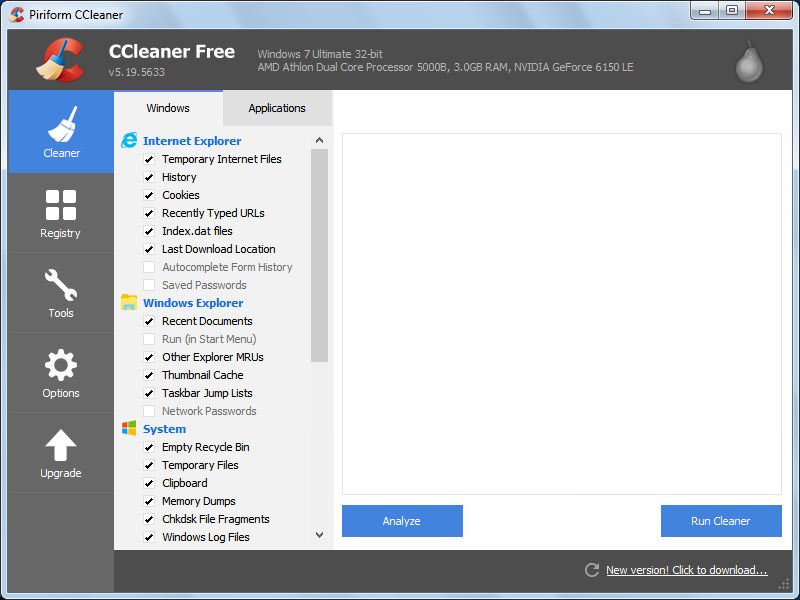 Cleaning your PC of all the files like cache, temporary files, logs, and fragments, etc. ensures that your PC stays fast and junk free. These files can take up a lot of space if not treated in time (in GBs) and may also cause software errors and system slow down.
CCleaner is one of the most popular PC cleaning tools that is light, highly customizable and does an amazing job of cleaning junk files. You have full control over which data you would like to delete, so you never have to worry about deleting anything important.
Other cleaning tools to consider:
5 CCleaner Tips and How to Use It Efficiently
CCleaner is considered one of thebest PCcleaning utilities that offers multiple cleaning tools in a single…Read more
2. Defragmentation tools
If you are using a hard disk drive (HDD) for storage and not a solid state drive (SSD), then read this; otherwise, skip to the next tool.
In hard drives, data is written in random fragments that are scattered every time you access a file. This causes fragmentation and makes it difficult for the access arm on the hard drive to find the required data quickly. So every time you open a new file, it will take some extra time to find and open the file; i.e. slower system.
A defragmentation tool will put all the data in sequence to make it easier for the hard drive to quickly access it; leading to faster file startups. You should defrag your hard drive once in awhile to keep the PC running at optimum speed.
Although Windows PCs have a built-in defragmentation tool, but a third-party defragmentation tool like Defraggler offers more control. Defraggler allows you to defrag specific files and folder and even programs. You can also defrag empty space to protect against future fragmentation.
More defragmentation tools:
3. Automatic driver updaters
Keeping your hardware drivers updated is the best way to ensure your connected devices work properly without any loss in performance. However, it can be really hard to track and update drivers manually. A driver update program will automatically search for latest drivers for your PC and keep it updated and free of corrupt drivers.
Driver Booster by IObit is my personal favorite for this purpose that keeps the drivers updated and fixes corrupted drivers. It also has special support for Windows 10 drivers, if you are using Windows 10.
Other driver updaters:
RAM Cleaning Tools For Windows – Do They Really Work?
If you don't have "enough"RAMin your PC, then you must have tried (or thought of trying)…Read more
4. Uninstaller apps
Apart from the data in the main directory, programs also create registry entries and other files in the system for different purposes. The Windows built-in uninstaller only uninstalls a program from its main directory and nothing more.
The other data stays in your system for no reason and accumulates over time if you don't delete it, leading to slowdowns and storage waste. You can use an uninstaller app like IObit Uninstaller that will delete all the connected data and ensure nothing is left behind.
I am using IObit Uninstaller for over a year now and it hasn't disappointed me yet. It can uninstall programs in bulk and remove all the traces.
More uninstaller apps:
5. Antivirus and Malware removal programs
Malware and viruses are always developing and a new virus threat arises every day. Antivirus software are there to fight them and ensure your PC stays safe.
Though there are many antivirus programs available, but Avast has a reliable free antivirus program. It has real-time protection feature with powerful scanning and network protection.
Other antivirus programs:
6. CPU and GPU temperature monitoring tools
PC overheating is a really serious issue and it can lead to data corruption and even permanent damage to PC components. CPU and GPU are the main heating components and keeping a tab on their temperature will help you keep them cool when needed.
A PC temperature monitoring tool like HWMonitor will show current temperature of your CPU and GPU and their peak temperature as well.
Other CPU and GPU temperature monitoring tools:
7. Disk space analysis tools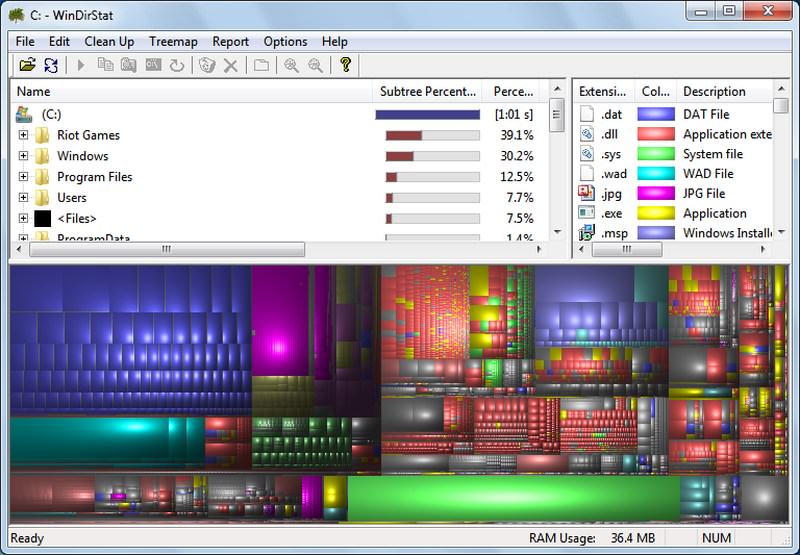 Understanding what is on your PC will help you keep your PC clean and free from unrequired data. Disk space analysis tools (interlink my article "Disk space analysis tools" when it's published) scan your PC and show you all your data in an easy to gulp manner.
I personally love WinDirStat disk analysis tool for this purpose. It's a really simple tool that creates a handy data tree to show all types of data on your PC and makes it easy to see which type of data is taking most space. It also makes it easy to navigate and manage data right inside its interface.
Other Disk space analysis tools:
10 Best Disk Space Analyzer for Windows 10
With the improvement in the quality of media files, games and software, ourcomputer systemsare becoming hungrier…Read more
8. Hard drive health monitoring tools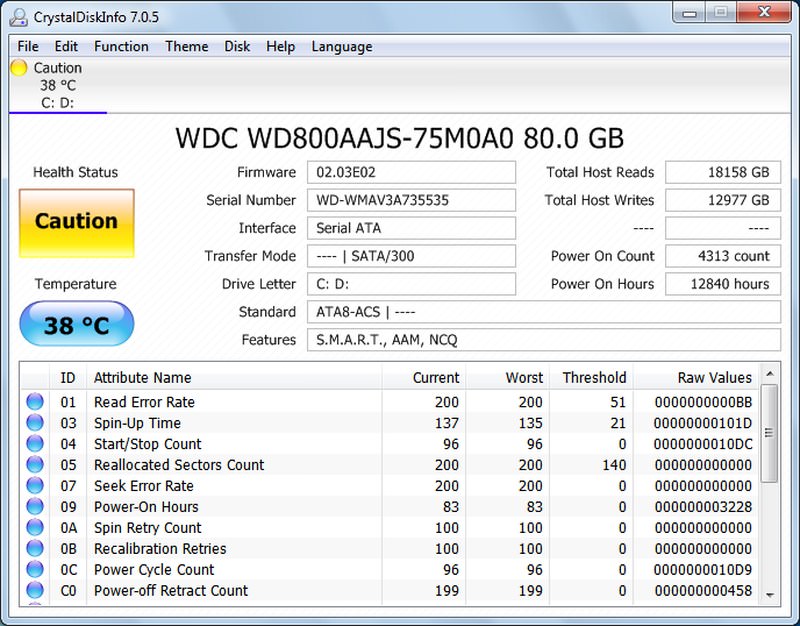 Hard drives have limited life and they can be easily damaged or get corrupted over time. You need to keep a tab on your hard drive's health to save your data and be prepared for the inevitable.
Crystal disk info is the tool of my choice for hard drive health monitoring that is extremely easy to use and offers comprehensive information. It sums up hard drive health and lets you know if it's working fine or if there are any problems. It also shows information like hardware type, temperature, and specification.
Other Hard drive health monitoring tools:
9. System Information Tools
System Information Tools provide all the information about your PC software and hardware components. Such as speed and type of CPU, GPU, RAM, Motherboard, and hard drive, etc.
These tools actively helps in PC maintenance, they are very handy to have when your PC Faces a problem  or need to make changes to the hardware of the PC. For example, you may need to provide your PC specification to a technician who is trying to help you with a PC problem.
Windows also has built in system information tool that is honestly quite comprehensive. However, if you need even more details with easy navigation and export features, then specy is a great tool. It shows extensive information about your PC, including information about network, operating system and connected devices.
I also really like it's real-time data tracking that shows changes in value in real-time, such as temperature.
10. All-in-one Utilities
The above tools are great at their job, but there are some really cool all-in-one utilities that offer multiple PC utility software in a single package to automatically optimize performance and fix problems. Of course, they are usually jack of all trades but master of none, but they are definitely worth a
Try.
You can also get a registry cleaner to keep things tidy. Although registry cleaners don't help too much with speeding up the PC and modern operating systems can manage registry quite well, but they are still worth having at desperate times.
What is the importance of computer maintenance?Computer maintenance is very important for keeping your computer running smoothly. A computer which is left untreated, can accumulate dust and debris, which may result on slow performance. Additionally, your computer may get infected with virus or malware if your antivirus is not updated.